This is a REAL photo!
Here is our Christmas photo in our own home in San Dimas.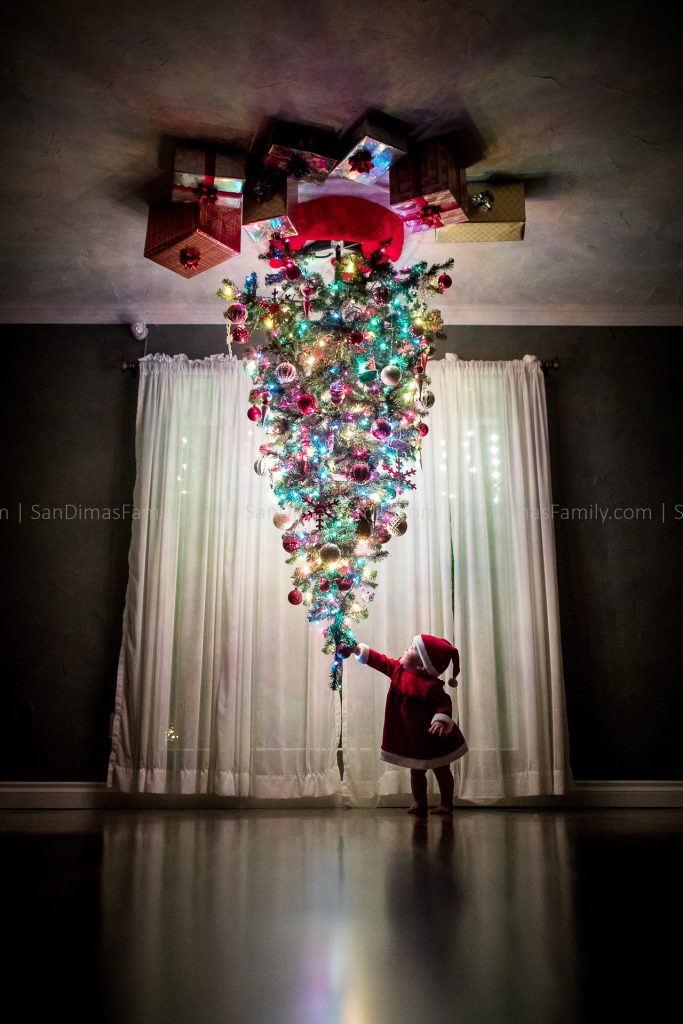 It is NOT photoshopped, as you'll see in the pictures below. We actually have an upside-down Christmas tree in our house every year. Here is one more recently with both of our girls putting up ornaments.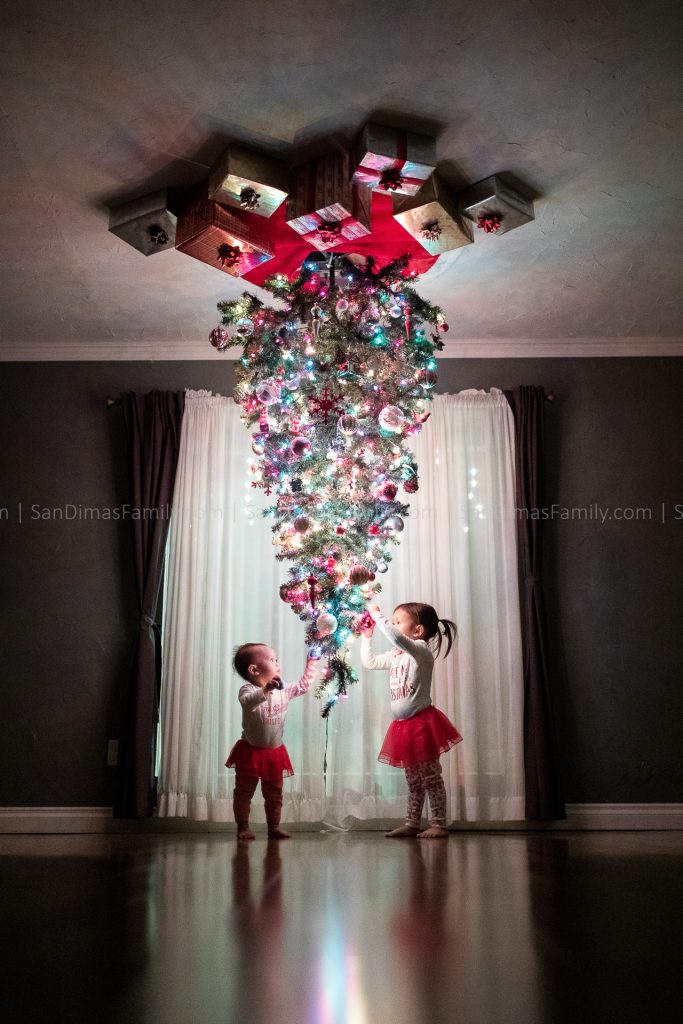 And here is one with a train track under the Christmas tree.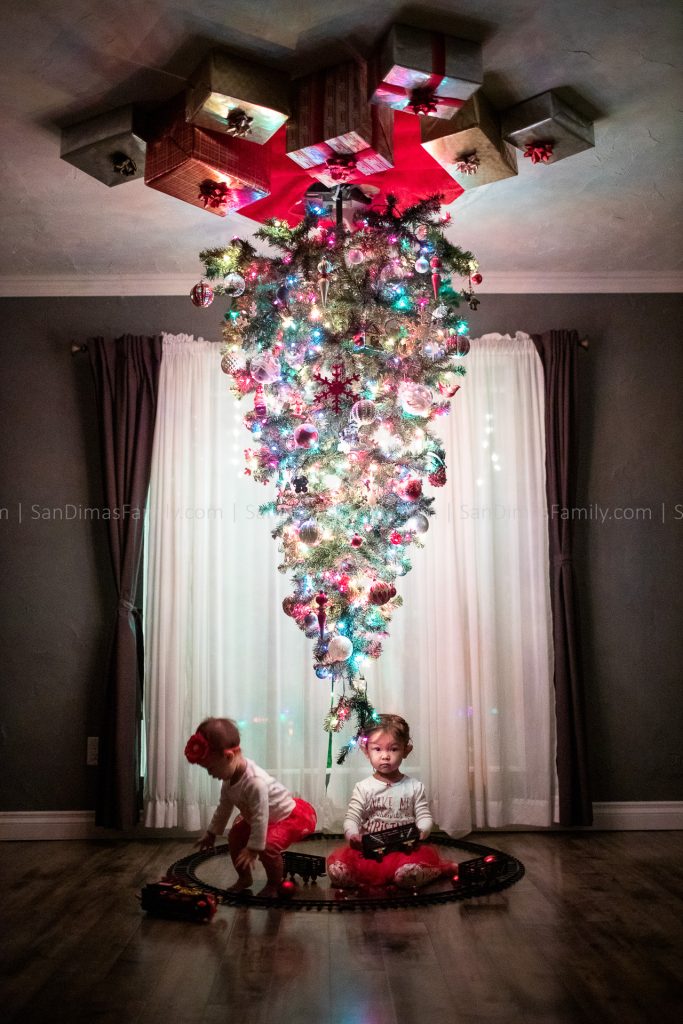 If you are looking for fun and unique Christmas family photos in the San Dimas area (including Glendora, La Verne, Claremont, Upland, Covina, West Covina, and Azusa), make sure to contact us! Please look at our new website for our family photography based in San Dimas.