We love love love the Cal Poly Pomona Pumpkin Patch! It comes only once a year (obviously) and is a fun and scenic trip for any family in the local Pomona / Chino / San Dimas / West Covina / Montclair area. It's a beautiful field of pumpkins that is amazing for family photos, but is also a great place to get your Halloween pumpkins! Here is a family photo we did of our own child when she was only 6mo: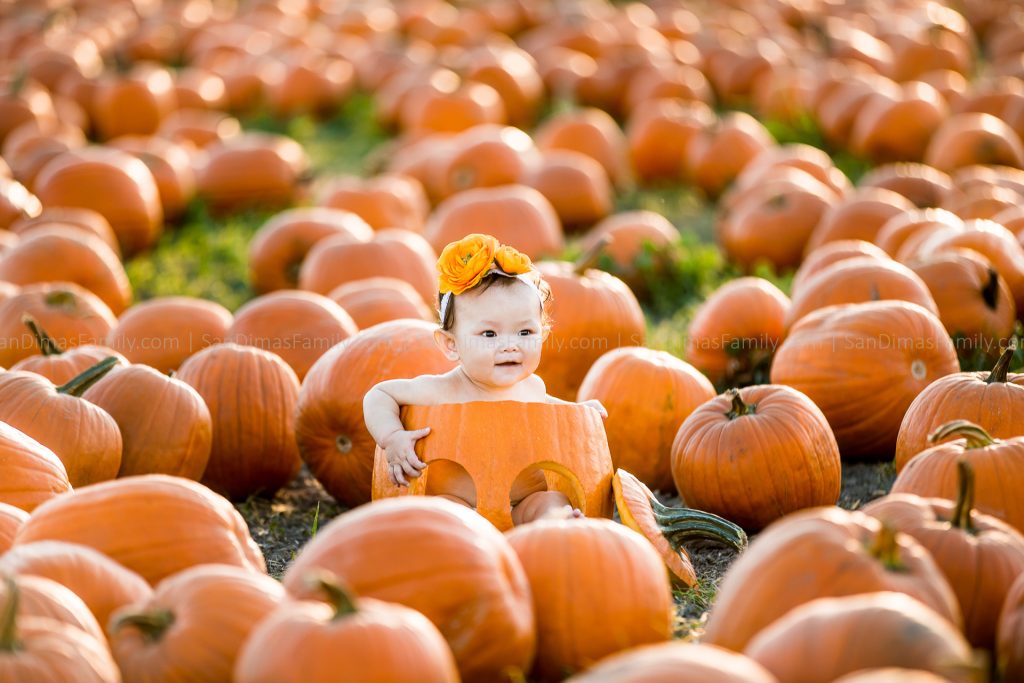 We also did more photos as she got older, so the Cal Poly Pomona Pumpkin Patch has become an annual tradition for our family.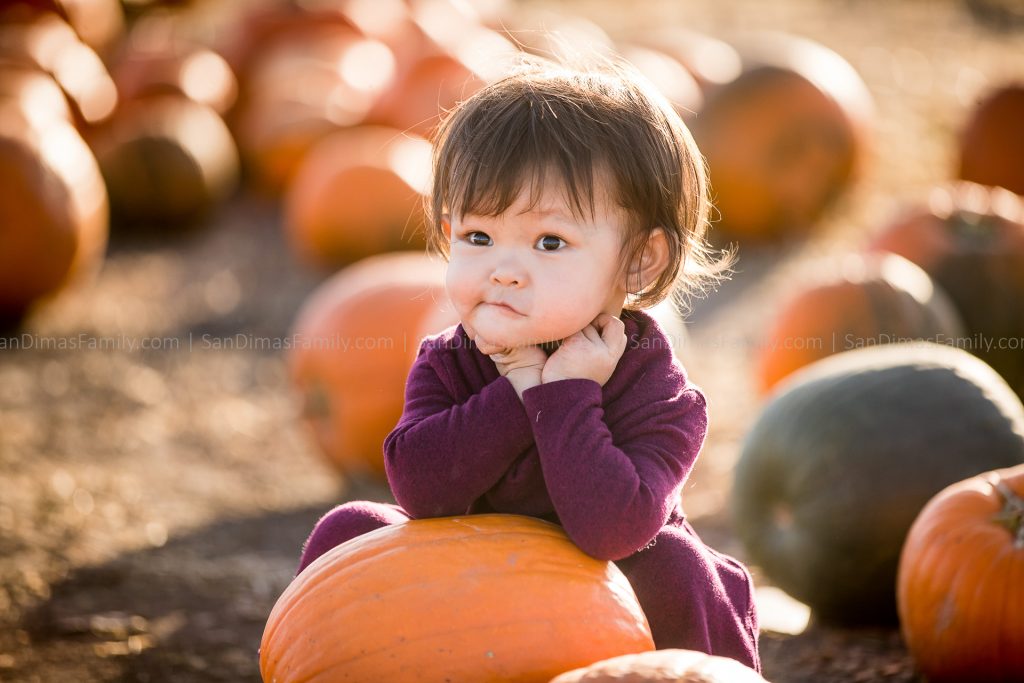 Here is myself with Remy, taken by my husband Gavin (also a family photographer) in the pumpkin patch.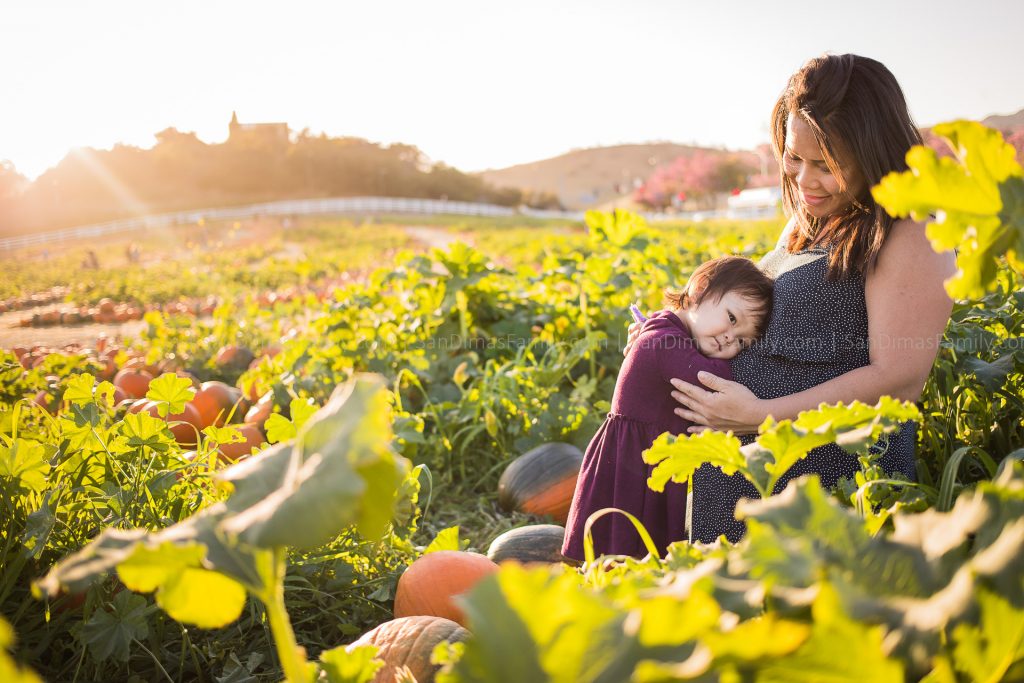 Here's an awesome portrait of Remy when she was 1.5yo, which we actually used as a headshot to get her into a modeling agency (one of the benefits of having two photographers as parents).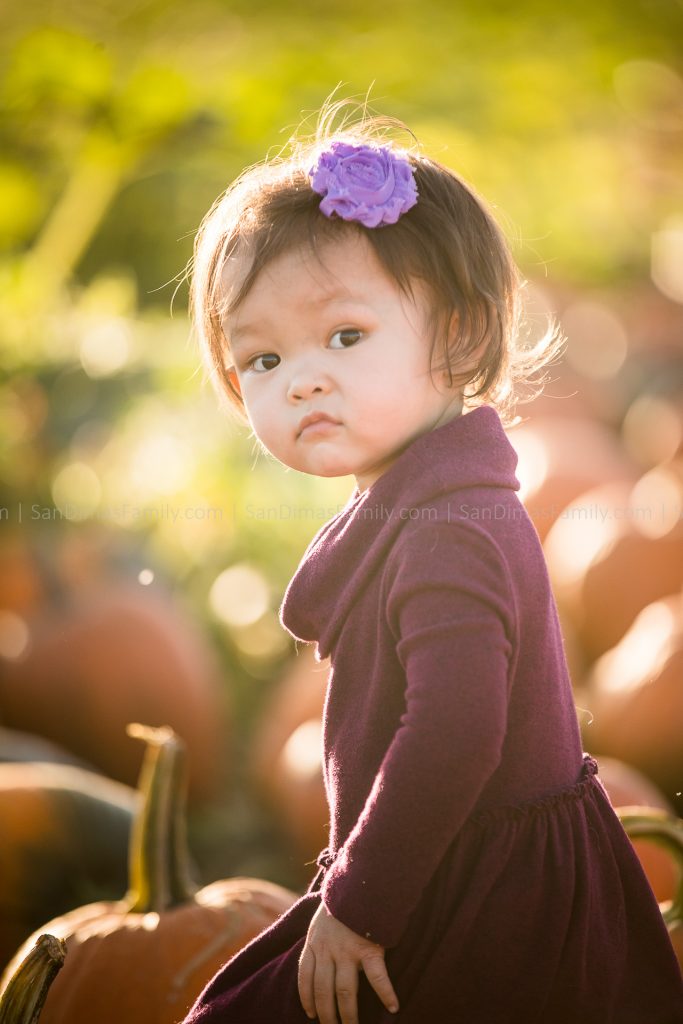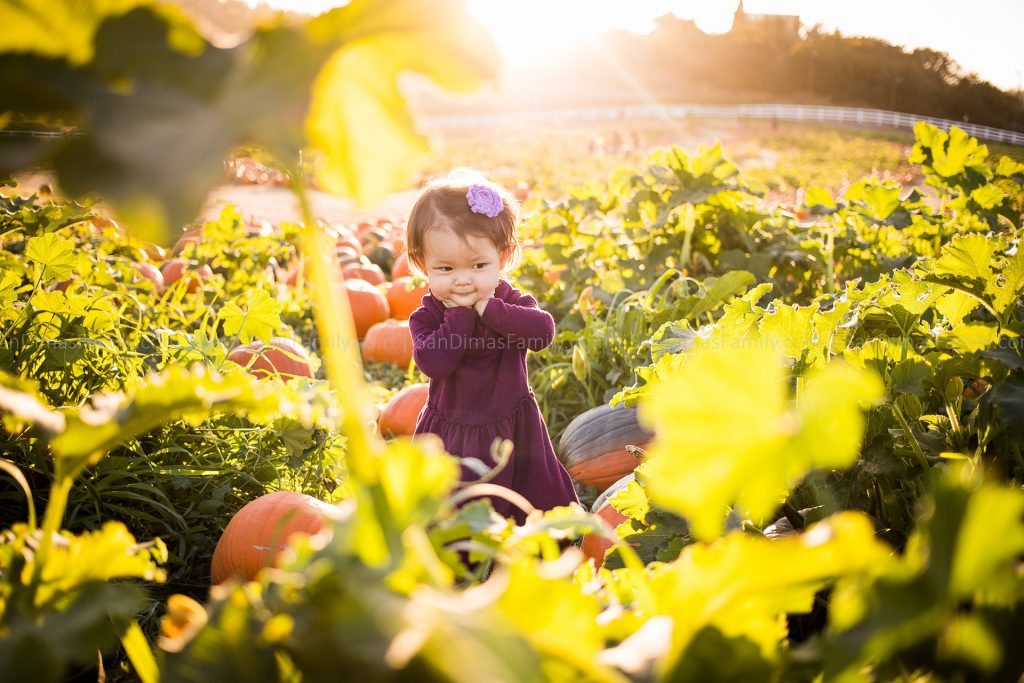 And here is a bonus pic of Remy on a tractor. The Cal Poly Pomona Pumpkin Patch has a ton of things to see and do, including some farm equipment, corn fields and mazes, and activities for families and children.