We live two cities over in San Dimas from Claremont, which is home to the amazing hidden gem of the California Botanic Garden. Family photography at this location is perfect when looking for a nature-based and green backdrop. We have done family sessions here, along with our own personal family photos. Here is a photo of our girls that we did for our Christmas card.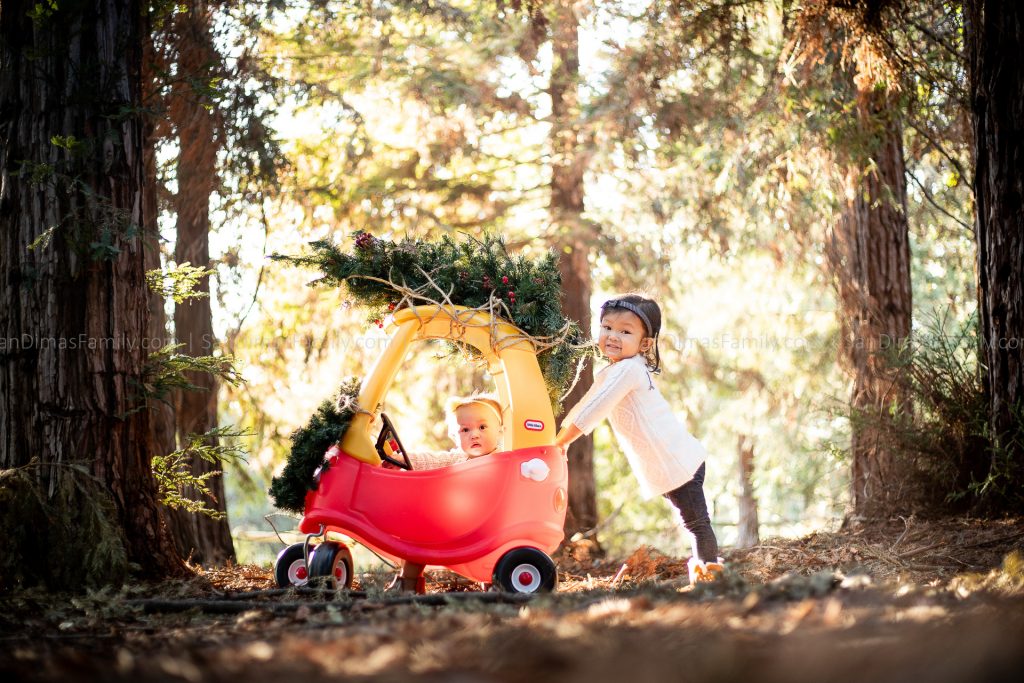 And here is a cute candid photo of our girls on a nature trail at the botanic garden, which was taken during a family photo session for another family (and we brought our girls along).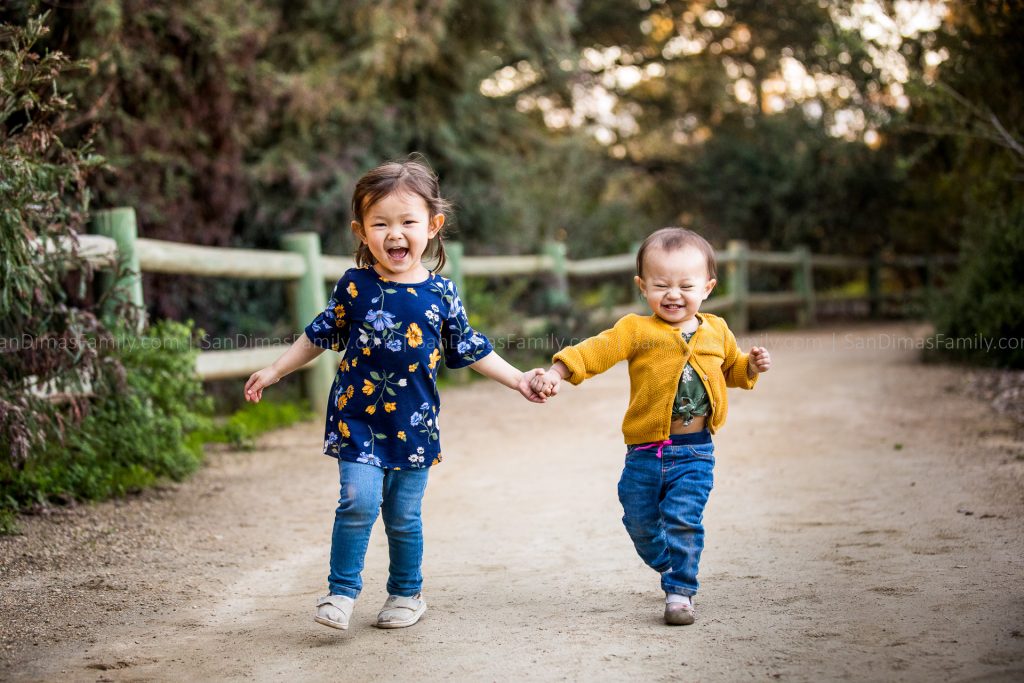 We love the large tree groves they have at the California Botanic Garden in Claremont. Family photography is a breeze with that setting, but not so much with two toddler girls!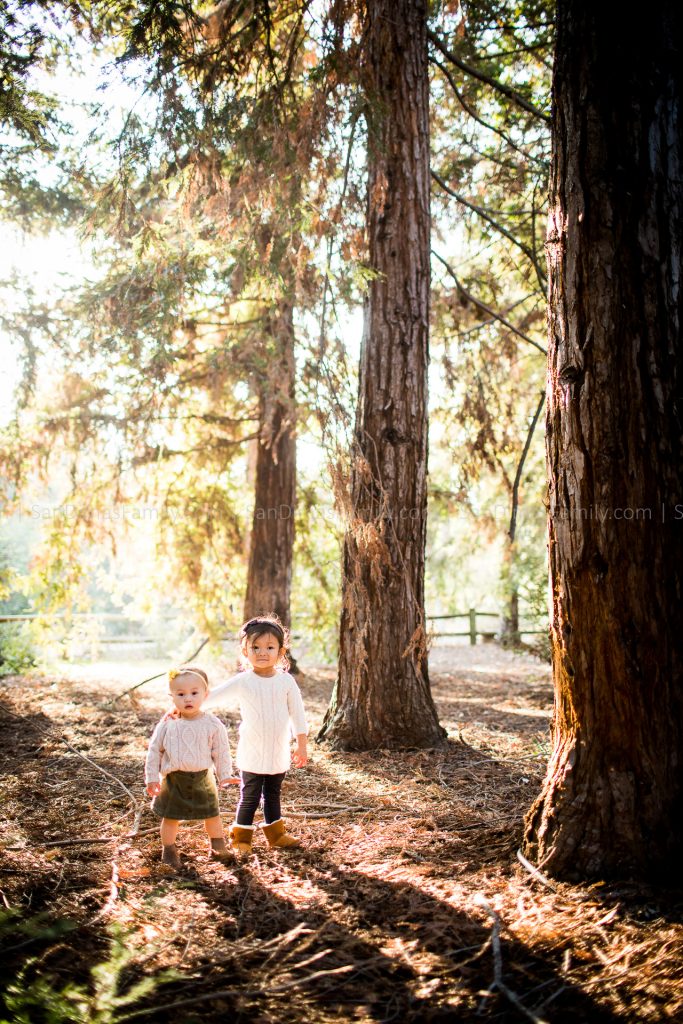 Lots of leaves and trees for a natural and rustic family photo.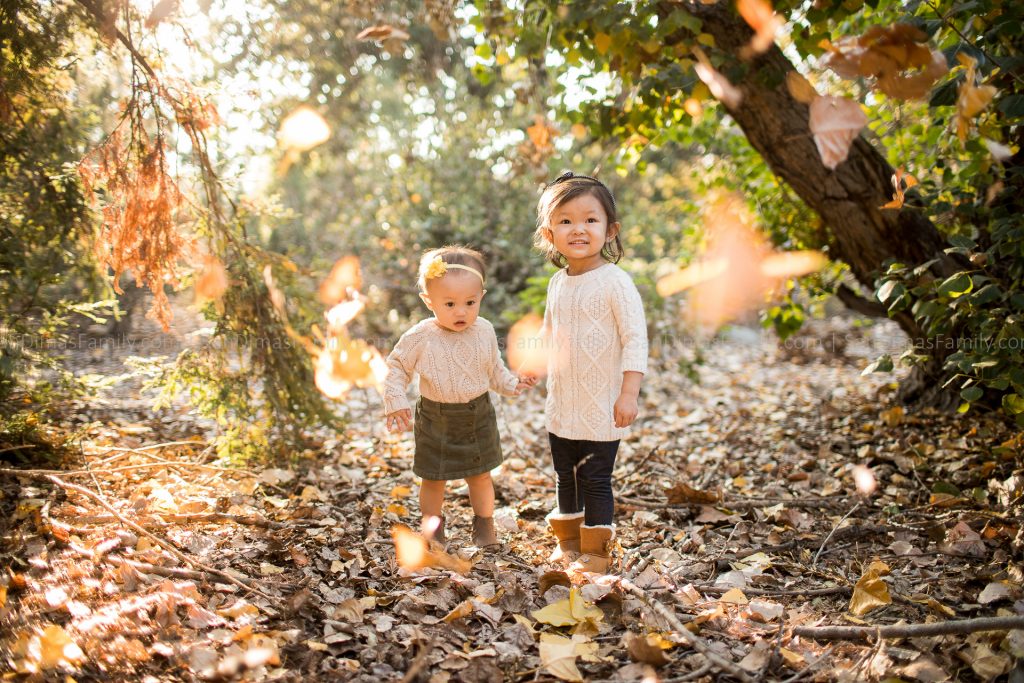 And here is a bonus photo of Remy on a nature trail with trees and a beautiful sun umbrella (or parasol).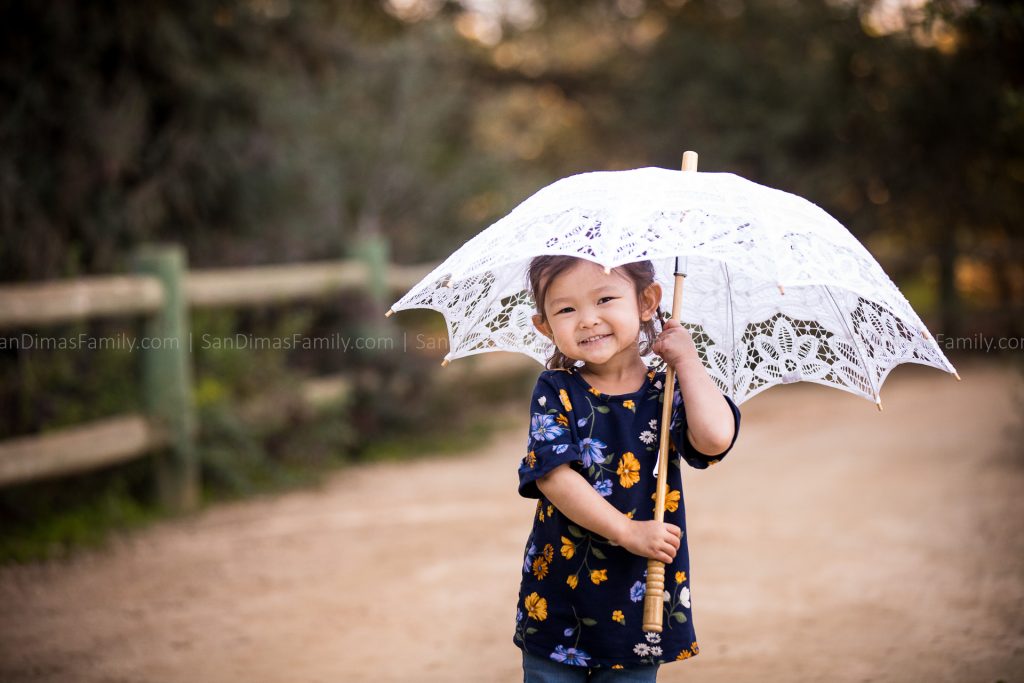 See more examples of Claremont family photography at the California Botanic Garden.