Claremont is a city of history and has some amazing locations for a family portrait session. It includes the Claremont Colleges (Harvey Mudd college,
Scripps College, Claremont McKenna, Pitzer College, Pomona College, and the Claremont Graduate University) and the California Botanic Garden, which is directly north of the Claremont Colleges. Family photography at the colleges requires a permit, but it's more of an inconvenience than really expensive. The Claremont Colleges are considered some of the most picturesque campuses in the state of California, if not the United States. It's a perfect place for Claremont family photos.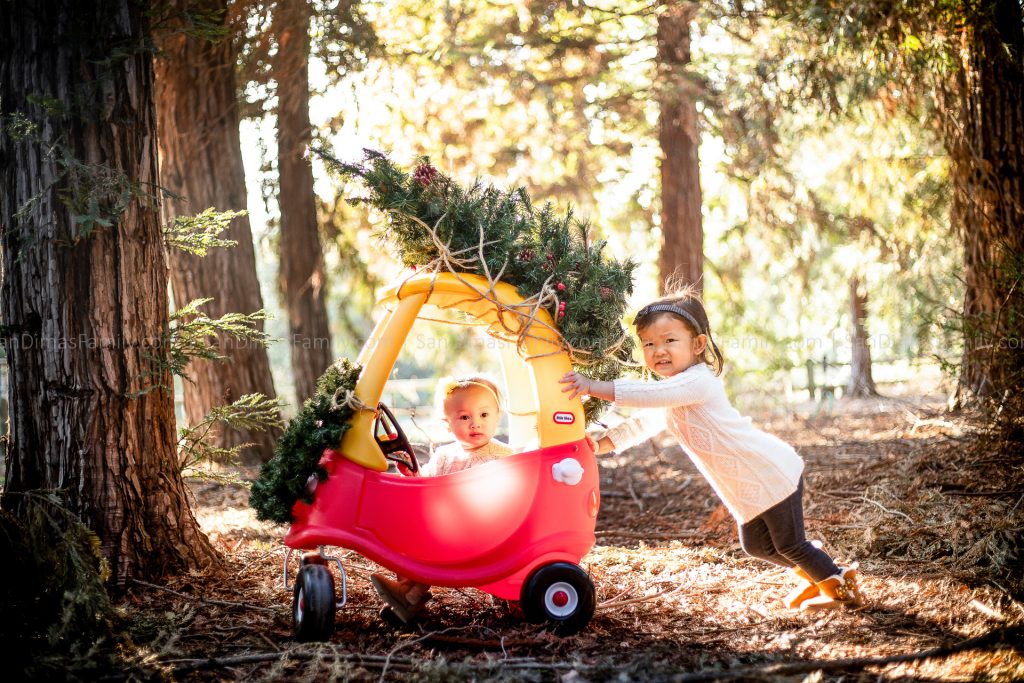 Here is an example of Claremont family photography that includes our own two beautiful and silly daughters for our Christmas card. The large trees at the California Botanic Garden provided the perfect backdrop for our little car and Xmas tree. That's one of the reasons we love doing
Claremont family photos at these many locations. The texture and character of the city of La Verne really shows through in the family pictures.
Claremont falls into our local coverage area, where we offer a discount on family photography local to our hometown of San Dimas. Make sure to mention your location and that it is near us. Claremont neighbors La Verne, Montclair, San Antonio Heights, and Pomona.