We provide family photos in San Dimas (91773). Since we live here in San Dimas, it's our home and very dear to us. We know the town well and know the little details and spots that make it a great town for family photography. San Dimas photo sessions also get a discount, since it's local and close to us (now that we have 2 kids, it matters to stay close to home ourselves). Also look at our San Dimas family photography website for a lot of examples (full sessions) of our work.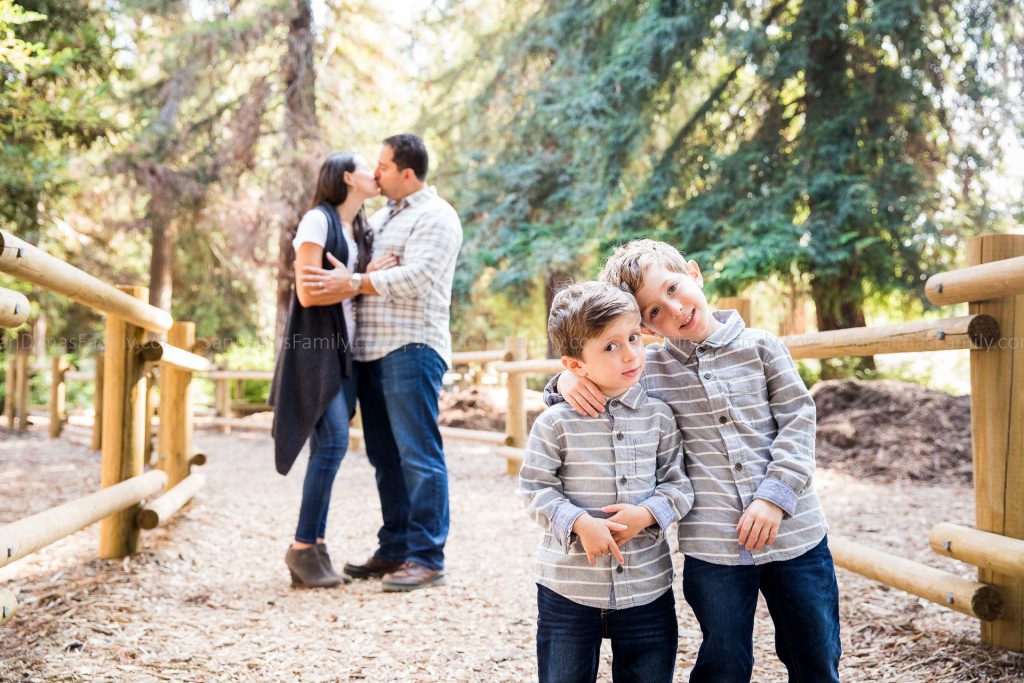 Family Photos in San Dimas
As a family ourselves in San Dimas, family photography in our home town is something that we take personally and love doing! The thing about our lovely town is that it's rustic and traditional and the many trails and parks reflect that heritage. San Dimas is in the zip code 91773, and includes Via Verde. We are between the cities of Glendora, La Verne, and Pomona, with our southern border being Bonelli Park (Puddingstone) and Raging Waters.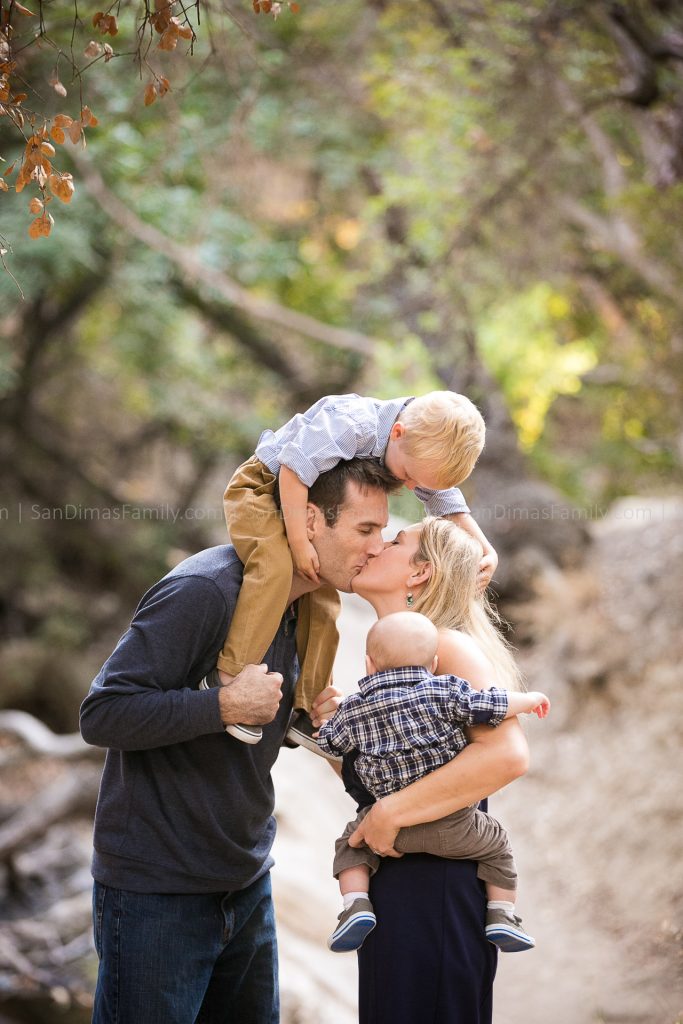 San Dimas Family Photography by a San Dimas Family
Judy and her husband Gavin are both full-time photographers with over a decade of experience in family photography. They also do wedding photography, commercial photography, and landscape photography. We are locals in San Dimas, so it's a pleasure and honor to do family portraits in a place we love and know.
It's important to have a photographer that knows all of the ins and outs, the nooks and crannies, of a town's shoot locations. It matters for permits and permissions and for timing and photogenic factors. We know San Dimas, and we care about San Dimas. Let us show the beauty of our city through the lens of our cameras and vision through our eyes.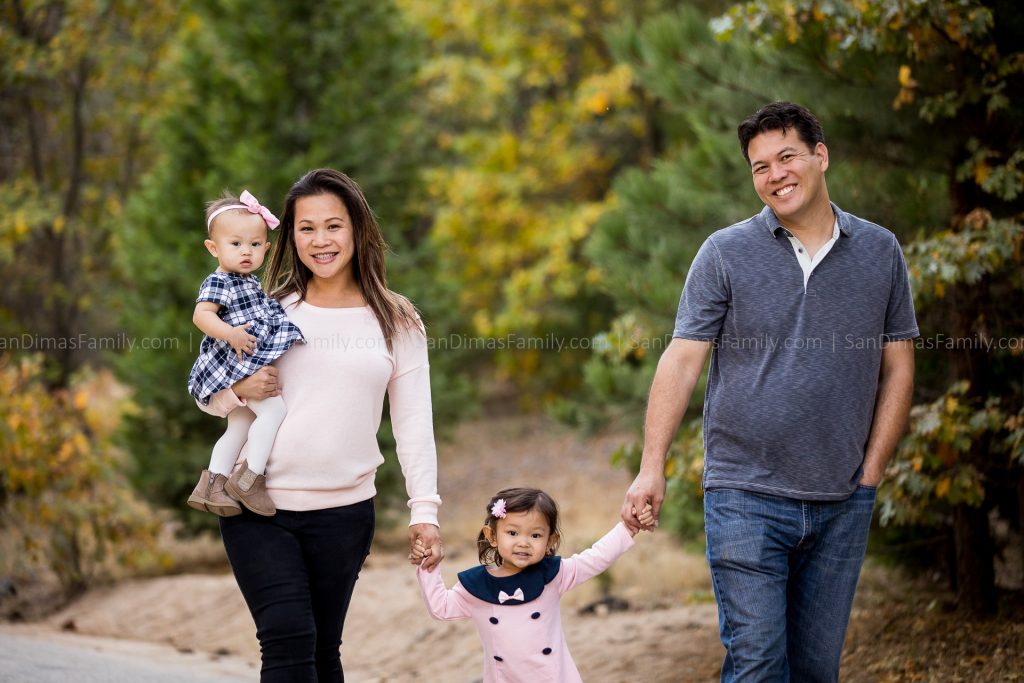 Here's our family in our own little family photo session. We also like to do crazy photos when the opportunity arises. Here is a photo we took of our daughter in the rain, in San Dimas.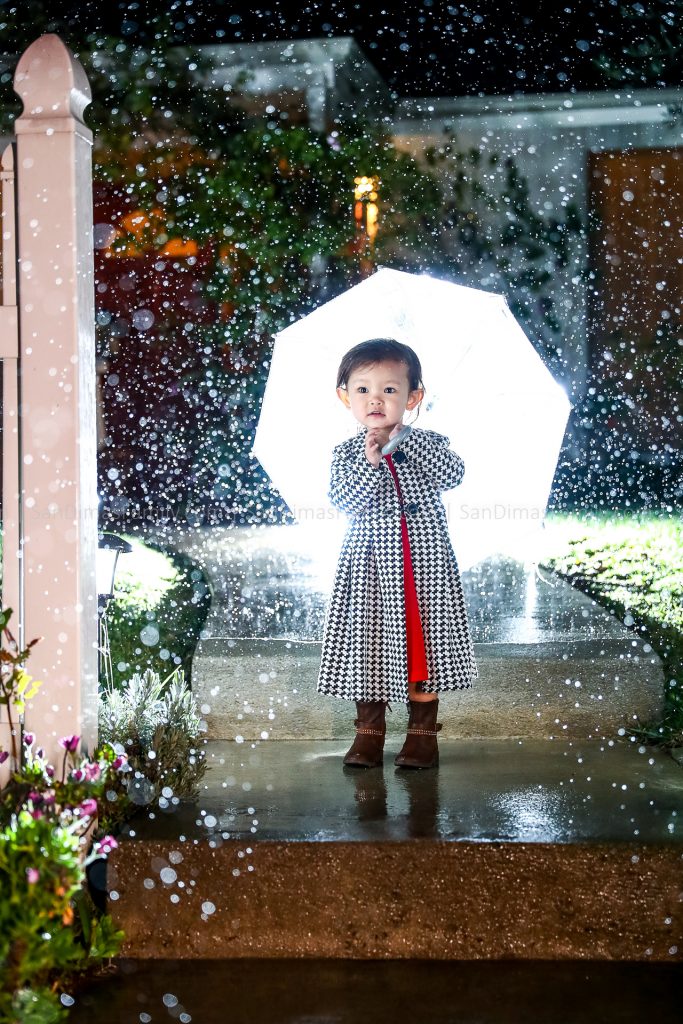 You can also find more examples of San Dimas family photography, maternity photography, and graduation photography on our Dreams and Darlings website.